We've been letting it snow for a whole night....look: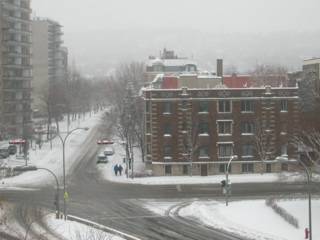 And it still does, BTW (I'd say we are at 20 cm by now - they keep clearing so it's hard to say). I put up our sorry excuse for a Christmas-tree yesterday (plastic, yuck!) and I must say once it's dressed it's just half as ghastly. Nothing better than a real tree, but I truly wouldn't know where to put it.
There's no picture but am happy to report that the second Henry-sock is progressed past the heel, the possibility of getting a FO today is very high.